JJ's Bar and grill is located a few miles south of Seattle-Tacoma International Airport. Formerly known as the Fireside Inn; it was a meeting place for controllers to unwind after a busy tour of duty. While there, they would tell "war stories" detailing complexities of their most recent air traffic control experiences. Another favorite topic might have been how to cope with facility supervisors at work or their spouse when they go home. Now in retirement, they can hardly remember any air traffic control experiences but their longevity has given them appreciation of the comfort and companionship they enjoy in the company of their loved ones at home. Conversation these days degenerates to health and medical issues. These tired warriors grope for words to explain their most recent medical procedure or how to pronounce the medications that give them relief. Even though the topics of conversations have morphed over the years, it is still a good thing to visit with old, I mean old, friends.
Arizona Gathering: Notice the February 25 temperature (79F) depicted on the wall thermometer at the Arizona gathering.

Dick Bosik standing, Chuck Bird, BobEarl and Jim Gilmore



Jim Gilmore, Kathy Earl, Dick & Vera Bosik, Bob Earl, Dick & ??
At JJ's on June 21, 2012

Art Vail, Bruce Harpham



Bev Swanson



Jim Hommel, Steve Zandell, Dick Prang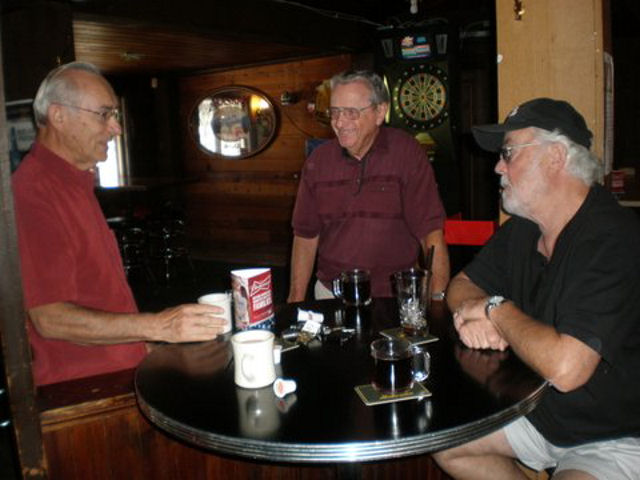 Dick Bosik, Roy Keehnel, Charlie Bird



Unknown except far right is Randy Bachman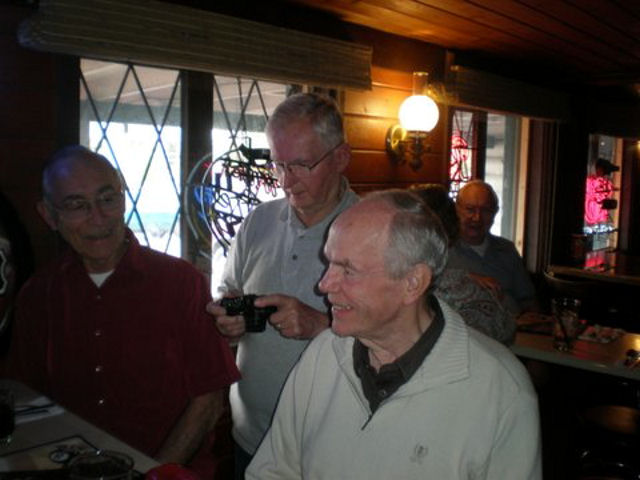 Dick Bosik, Art Vail, Dick Prang, Steve Zandell



Bev Swanson Steve Zandell, Michael Johnston.
At JJ's on December, 2012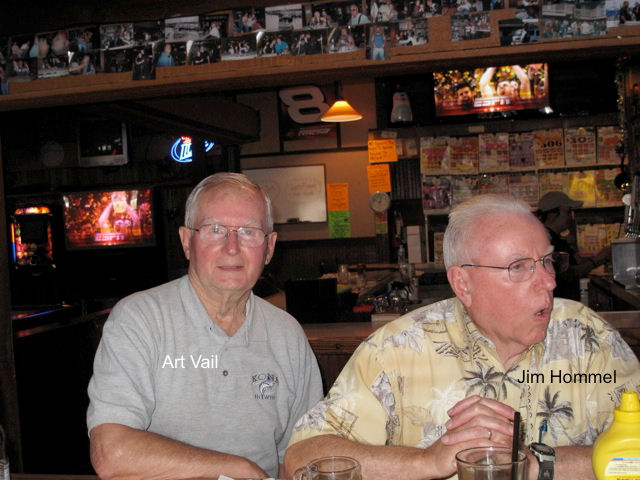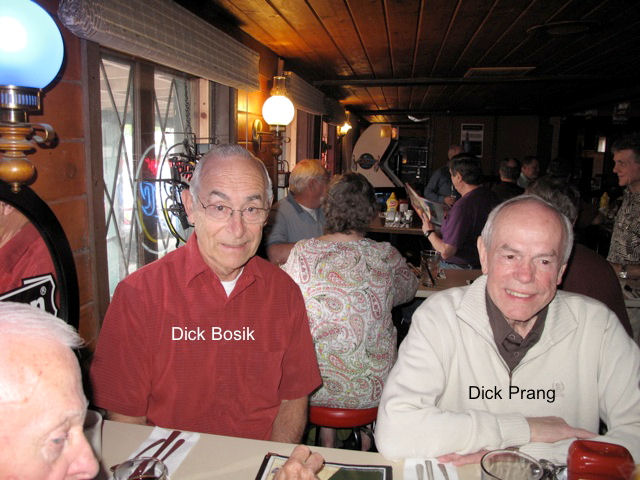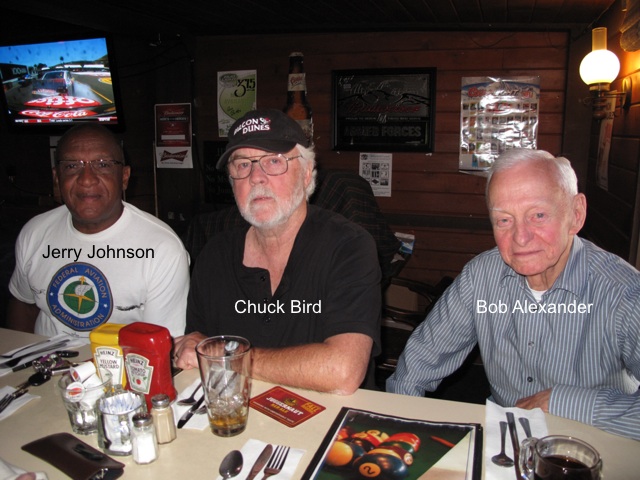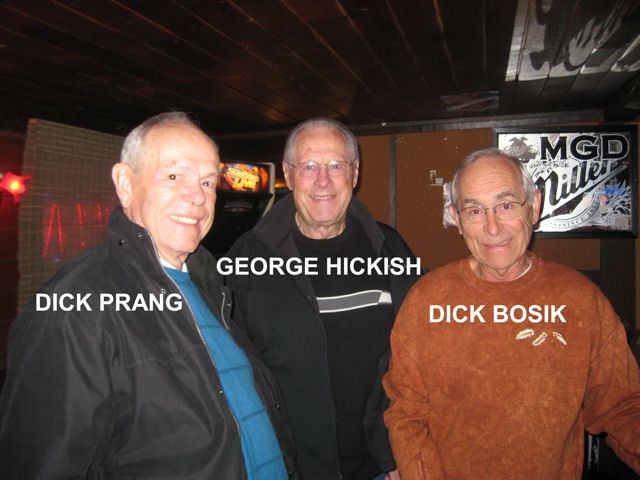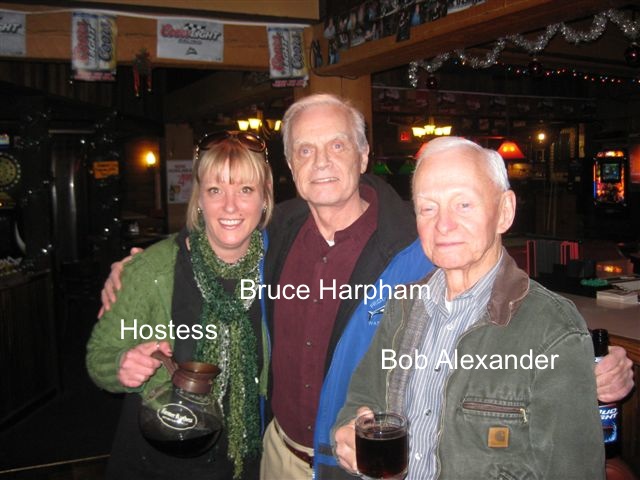 Sea-Tac Luncheon Pictures, Thursday 12/18/2012
Credits to Jerry Johnson #3582