---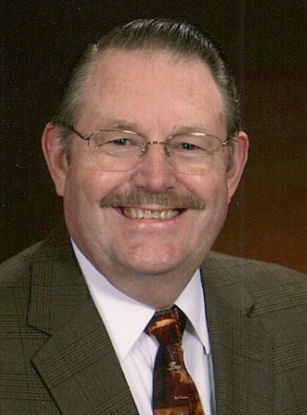 I was born in Visalia, California in April of 1941. After living all over the state of California we moved to Alaska in 1956 and stayed in Anchorage until the winter of 1958. My father Ralph joined the CAA/FAA while we were in Alaska and we moved to Oklahoma City so he could be an instructor in CE School at the FAA Academy.

I joined the FAA in 1960 after a short stint in Western Electric's Oklahoma City Works. In Oklahoma City, I worked as a technician in both the Depot and Technical Services Division. The 1965 RIF created an opportunity for me to move back to Anchorage as a technician at Merrill Field in the Phillips ES-3. In 1968 I accepted a job as an instructor in the Academy and taught the Radar Beacon System and Common Digitizer. I converted to Engineering status while at the Academy.

In 1972 I moved to Atlantic City to work as a Common Digitizer Lead Engineer in the National Field Support Group at NAFEC. This job allowed me to travel all over the country and meet many interesting FAA, USAF and industry people. During these three years I was in all 50 states on business at one time or another. As you might expect the traveling got old so I moved on to a more stable position.

In 1975 I moved to Seattle as a project manager in the Regional Office, converting Joint Use Radar Sites for use/maintenance by the FAA. I was later selected as the Frequency Management and Leased Comunications Section Chief in the R.O. Then I moved to Seattle Center as a Systems Engineer.

In 1980 I was selected as the Manager of the Beacon Branch in the FAA Headquarters. In 1982 I moved to Miami, Florida as Manager of the ARTCC Sector. In 1986 I was selected as the F&E Branch Manager in Anchorage, Alaska and in 1989 moved to the ARTCC as AF Sector Manager. I retired from the ARTCC in December of 1995.

After retiring I accepted a Program Manager position with a small company in Vienna, VA. Mary Jo and I lived in our motor home off and on for two years while we bought and moved into our retirement home in Seymour, Tennessee. I now telecommute with the same company supporting the FAA's contract maintenance program.
---